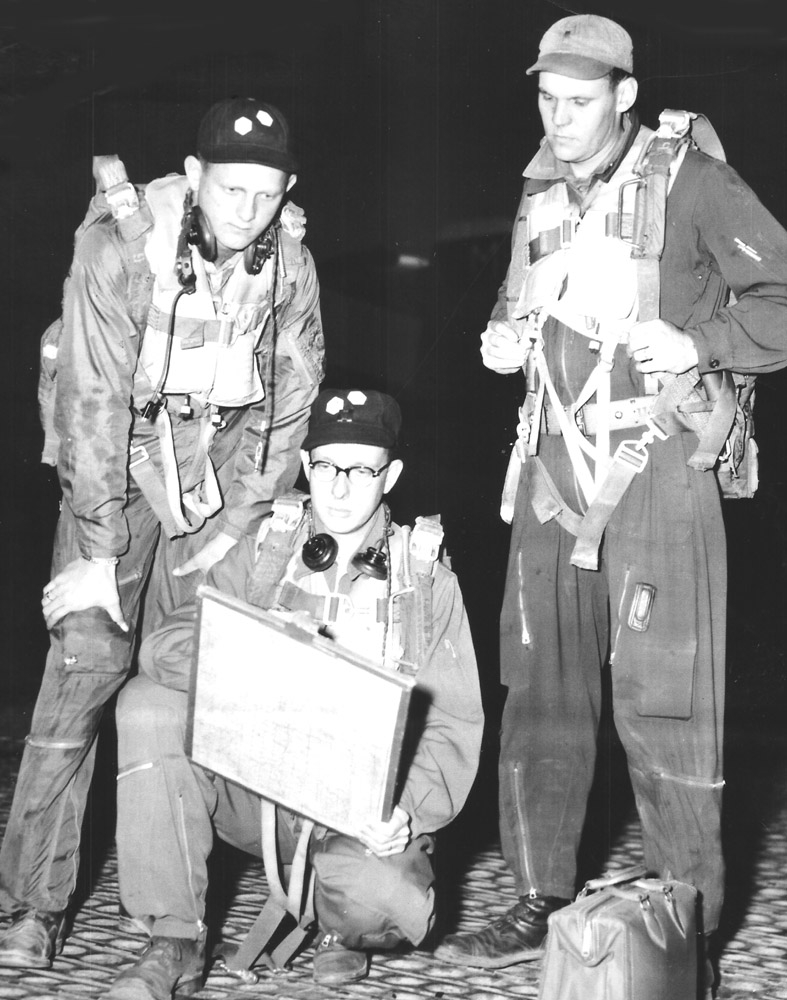 Click To see newspaper Clipping.
Bob vividly remembers the night his A-26 stopped the Korean Communists invasion of a friendly island off the west coast of Korea.
"On the night of June 13, 1952, I was flying a combat mission out of Kunsan Air Base in South Korea where my A-26 squadron, the 90th of the 3rd Bomb Wing, was stationed. My navigator, Captain Bill Sanders rode in a jump seat to my right in the cockpit. Sergeant Bob Verkstis was at his gunner's position in the rear of the A-26 manning two .50 caliber machine guns defending our Six o'clock. It was about 2 AM and we were just south of Pyongyang North Korea when we received garbled transmissions from a ground station. Since the station was unreadable we continued north toward our target in the northeast corner of North Korea. I was more attentive to the coming bombing and strafing procedures to be used in the enemy area outside our normal targeting territory than worrying about garbled radio receptions."
"When north of Pyongyang the radio came up loud and clear directing us to divert from our assigned mission and proceed ASAP to the southwest coast of North Korea. We immediately turned back to the south. The station gave us the radio frequency for contact, target information and location of friendly forces. Upon making radio contact approaching the coast, we were told that a small, friendly held island just off the west coast of Korea was being invaded by a large enemy force crossing from the mainland over the mud flats at low tide. They further advised that a flare ship was available and would light up the mud flats."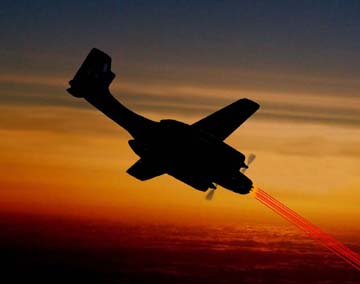 "I was flying an early model of A-26 'hardnose' which had the usual six 50s in the wings but only six in the nose instead of the normal eight which gave us 12 instead of 14 forward firing 50s. When overhead the target, we were cleared to attack. Tracers, explosions and flak seemed to fill the air as we rolled in under the flares in our first firing run on the enemy crossing to the island. As we pulled off that first run and turned left to start another strafing run, the friendly forces radioed that we were right on target and to 'Keep it up!' We made nine runs before all our HEI bombs and our .50 caliber ammo was expended. We reported ammo nil and proceeded toward Kunsan. As we departed the target area, the friendly ground station was elated and expressed their gratitude for our saving them from being overrun. They were not going to be wounded, killed or taken prisoner that night."
"After landing at Kunsan and being debriefed we were told that our attacks had knocked out the enemy's command post, artillery and mortar positions and had completely destroyed the invasion attempt. Friendly ground forces counted approximately 250 dead North Korean communists out of an invading force of an estimated 500 troops. The Far East Air Forces reported the KBA as a record for a single sortie. The report of our highly successful mission caused quite a stir. After further confirmation of the results, the Air Wing sent the entire crew of my A-26 to Headquarters Far East Air Forces in Tokyo, Japan where we met the press and were given wide coverage in American newspapers."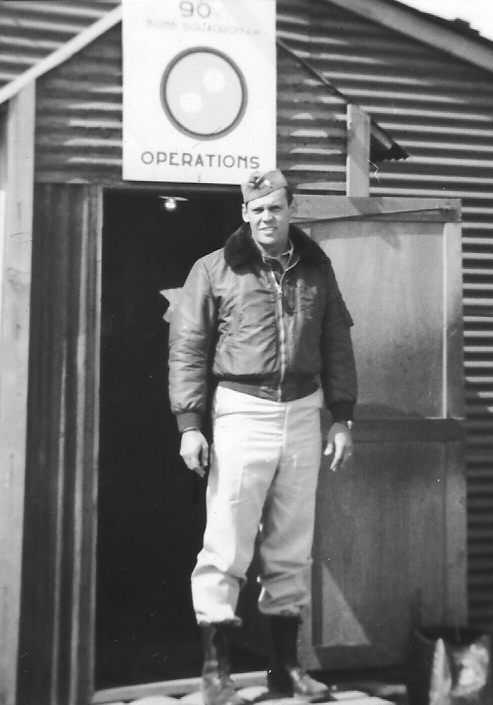 Squadron 90 Operations Hut
"Now for the rest of the story--as Paul Harvey would say. Upon returning to Kunsan from Tokyo, the wing commander sent for me. Well, I thought, this is going to be a nice pat on the head congratulations for my great flying. I sure wasn't getting promoted very fast. I was still a First Lieutenant like I was 7 years before in WW-II where I had flown 53 combat missions in the A-20/A-26. I went into the Colonel's office. It was a short meeting. Without even mentioning my superb mission that had put his 3rd Bomb Wing in the news, he said, 'I understand your brother draws a comic strip.' I said, 'Yes Sir.' He said, 'I understand you draw too.' 'Yes Sir.' I said. He said, 'I'm having a party this coming Friday and I want you to draw me a cartoon of a fox chasing a staff car (or some such thing) for my party invitation cover and I need it by Wednesday. You are excused.'"
"Being a better soldier than the colonel, I drew his cartoon and got it to him on time. I will never know how a full colonel could not give a little 'well done' to a lowly 1/Lt but for some reason he couldn't bring himself to do it. My squadron thought enough of my work that night to recommend me for a Silver Star Medal but I still have never learned what happened to that recommendation."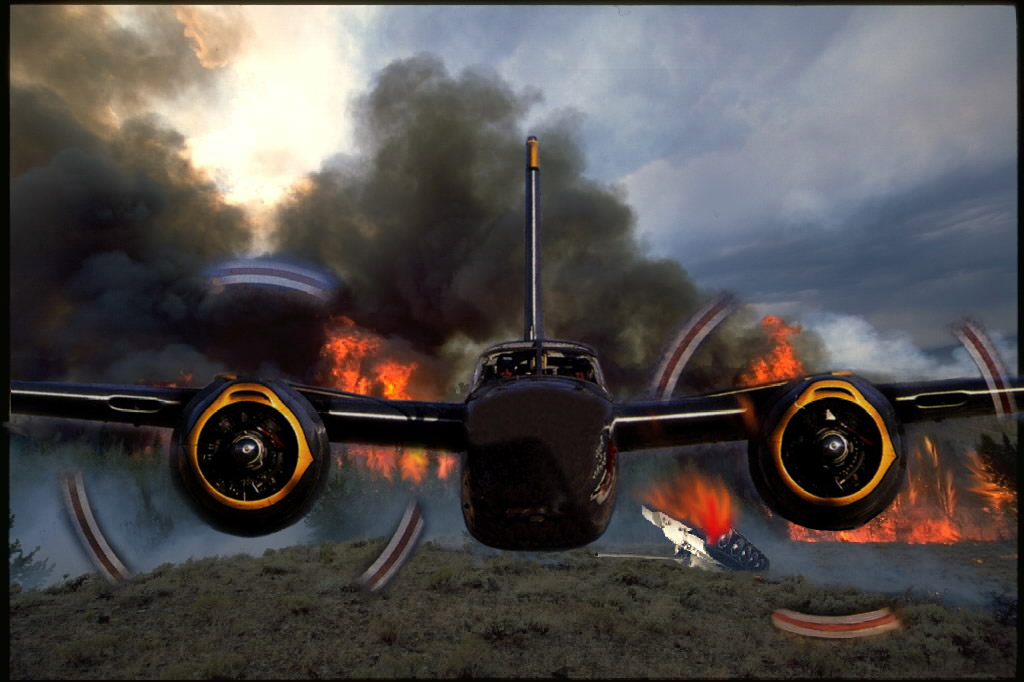 Bob Mosley flew 50 combat missions in Korea and decided to make a career in the Air Force rather than go back to civilian life. Besides, the government would probably call him back up for the next War anyway.

Back to Back we Face the Past
Mofack
Donald Cathcart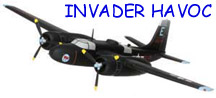 Click A-26 for Bob's Page