Breakfast in the Philippines
-or Old Grandad and Wheaties are incompatible for any number of reasons
In March of 1966 I departed the Marine Corps Recruit Depot at Parris Island, South Carolina, and headed west to become the Executive Officer of the Marine Detachment aboard USS Ranger (CVA-61). Ranger was commissioned in 1957 as the third of the Forrestal Class super carriers. This class was the first departure from the design of aircraft carriers of the World War II era. She was decommissioned in 1993 and is currently in mothballs at Bremerton, Washington. It makes me feel real young to realize that my ship, which was reasonably new when I was aboard, is now in mothballs.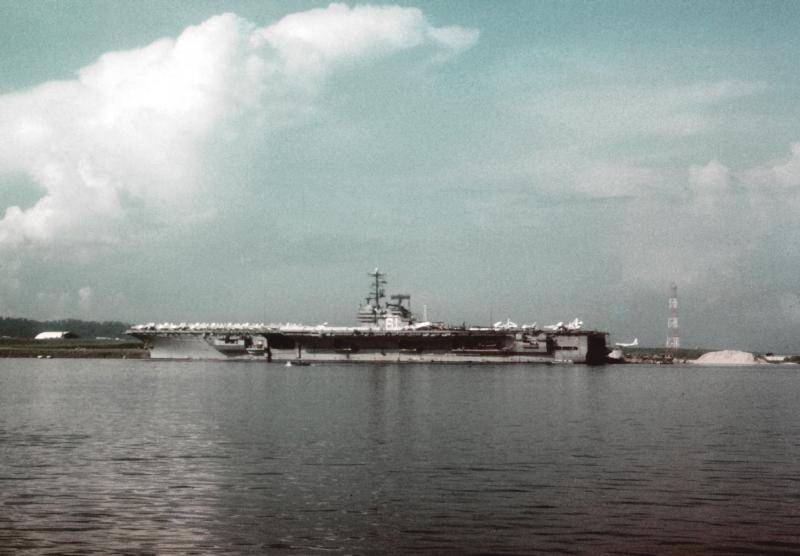 USS Ranger at Subic Bay, July 1966…I was aboard her then.
Ranger was deployed off the coast of North Vietnam in the Gulf of Tonkin conducting combat operations as I journeyed west to join her. I caught a military charter flight out of Travis Air Force Base, California and made my way across the Pacific to Clark Air Force Base on the island of Luzon in the Philippines. We landed at Clark during the early morning hours, around 0200, and several hours later, still before sunrise, boarded a bus that took us to the famous U.S. Naval Station at Subic Bay which was some miles south of the Air Force base.
Other tales on this website have lauded the various glories of Subic Bay and its environs, but this story is about what happened during the several hours between the time we landed at Clark and boarded the bus for Subic. I debarked from the plane and entered the terminal, and the first person I saw was my good friend and Naval Academy classmate Jimmy Carter. No, not THAT Jimmy Carter…he was in the Class of 1946. We had been members of the Sixth Company at the boat school and had spent many a liberty together along with 4 or 5 other neer-do-wells from the Class of 1963. Jimmy and another classmate, Tom Haney, were enroute to the states from Vietnam with their Swift Boat crews. They had completed their year in country as Swift Boat commanders, and were coming home. Yes, they completed their full tours, unlike a certain politician who will go unnamed, and who only spent four months on his Swift Boat. Haney and most other crew members were asleep at various locations in the terminal as they awaited their plane's departure the next morning.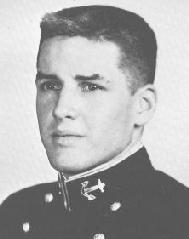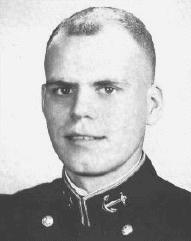 Jimmy Carter and Your's Truly in Younger Days as Midshipmen
(Note-No academic stars on our collars)
Jimmy suggested that we go into the terminal cafeteria and grab some breakfast considering the hour. We went through the line and filled up our trays with scrambled eggs, sausage, coffee and some dry breakfast cereal. We sailed to an empty table and sat down. At this point Jimmy reached into his AWOL bag and took out a fifth of Old Grand Dad bourbon and set it on the table. We poured ourselves a shot and commenced to eat our breakfast. Just as we were preparing to pour the Grand Dad on our cereal several Air Force Air Police entered the cafeteria and were directed to our table by the manager. The Air Police NCOs, not being daunted by the fact we were commissioned officers, summarily threw our asses out of the cafeteria and the terminal. I guess the manager didn't like drinking in his cafeteria. No sense of humor whatsoever, the heartless killjoy. So we took our Old Grand Dad and drank it behind some bushes outside the terminal.
It was a night of several firsts…first time I'd been thrown out of an air terminal, and first time I'd eaten cereal soaked in bourbon. So the bus arrived to haul the new arrivals to Subic Bay and new adventures which are not pertinent to this story, but are worthy of other T.I.N.S. tales, some already written, and others for the future. As I boarded the bus in the humid night I bade so long to Jimmy. Our paths would cross many more times during our time in the Marines and Navy. Since our retirement from active duty they still continue to cross as we both live in Northern Virginia and see each other from time to time. We still break out the Old Grand Dad on those occasions, and haven't been thrown out any place since April of 1966…at least not when we've been together.
Just another reminiscence from our glorious days east of Suez.
Semper Fi
Dirck Praeger sends