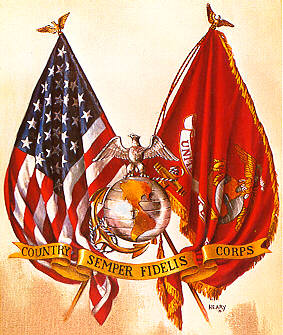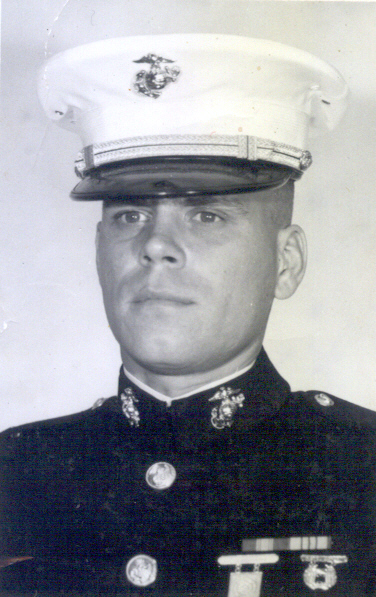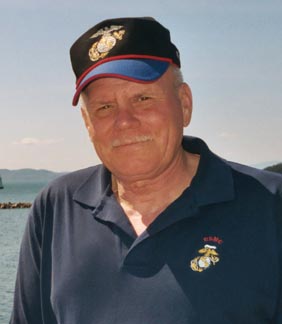 DIRCK PRAEGER
SEA SERVICE SWASH
and
GRUNT SCUTTLEBUTT
*Click the title to read the story
2. CHESTY PULLER AND THE ROK's
5. ART BUCHWALD--MARINE WARRIOR
7. ADVENTURES IN ANNUAL PHYSICALS
8. ADVENTURES IN MEDITERRANEAN CUISINE
9. STEEL PIKE 1-GRUNT AFTER ACTION REPORT
10. HANDS ACROSS THE SEA--LFTC
11. THE GUNNY AND THE MONKEY MASCOT
13. ON THE GRIDIRON OF SOUTHERN FRANCE
14. THE SKIPPERS MEET PRINCESS GRACE-ALMOST
15. 1ST AMTRAC BATTALION GOES TO PHILIPPINES
16. PFC SCHMUCKATELLO DISCOVERS OLONGAPO, P.I.
17. MIDSHIPMAN RING-DANCE REPRIEVE
19. BREAKFAST IN THE PHILIPPINES
21. U.S. MARINES RETURN TO AUSTRALIA
22. DESTROYER-BORNE QUICK REACTION FORCE
23. PARRIS ISLAND AFTER HOURS CHECKS
24. RAID INTO HAI LANG NATIONAL FOREST
28. REFLECTIONS ON FMF CORPSMEN
29. USNA CLASS OF 1963 REUNION 2008
30. CRAZY CLARK-PARRIS ISLAND 1965
31. THE MOST DANGEROUS DAY OF MY LIFE
35. LAW AND ORDER IN CLAFLIN, KANSAS
36. GOING TO MOVIES IN 1950's KANSAS
37. THE CLAFLIN POOL HALL RUBBER MACHINE
39. CLAFLIN COMMUNITY GROUND OBSERVERS
40. CANDY STORE OPERATIONS CLAFLIN, KS
41. CLENECE, ANGEL OF USNA CLASS OF 1963
42. SAYING GOODBYE TO NED WALSH USNA 63
43. NAVY VS ND 1962-PROJECTILE HURLING
44. THE CLAFLIN CLARION "WEEKLY WIPE."
45. KSU ARMPIT WRESTLING AND WALL BALL
46. OVER THE USNA WALL ROMANCE
47. A FARM BOY VS USNA LANGUAGE DEPT.
48. CHRIS-USNA WHEELS WAS A 49 CHEVY.
49. WHEAT HARVESTING--CLAFLIN, KANSAS
50. USNA FIRST CLASS WEEKEND LIBERTY.
51. USNA CADETS CAMP THE SHENANDOAH.
52. USNA 6TH COMPANY ARMY-NAVY 1962.
54. OF CHICKEN HOUSES AND MANURE SPREADING.
55. REGIMENTAL OFFICER OF THE DAY.
56. THE ADMIRAL'S GRAND DAUGHTER.
57. A VISIT TO FIRST MED IN VIETNAM
59. THE PEASANT LADY AND THE TANKS
60. NAVPLION SHEPHERDS TRAIN MARINES
61. THE SIXTH COMPANY COMES TO CLAFLIN, KS.
62. 31 KNOT DIRCK ON 1960 GRADUATION DAY.
63. LEAVENWORTH WEST POINT TESTS-PATH TO USNA.
64. A MIDSHIPMAN'S MEMORY OF KEY WEST.
65. MINING LEAD IN RANGE BUTTS--ONCE.
67. OLD CORPS LOW RENT PROPERTY USAGE.
68. LIFE AS KANSAS STATE STUDENT IN 1950s.
69. BLT 3/8 THREE WEEK CAMPOUT IN GREECE HILLS.
70. CLAFLIN WILDCATS VS WILSON DRAGONS 1955.
71. BIG DOT'S PLACE NEAR CAMP LEJEUNE, NC.
72. HYPNOSIS AT MCB PHU BAI, RVN CIRCA 1968.
73. INDIA COMPANY END OF MED CRUISE PARTY.
74. TALES OF A MARINE IN A SMALL WORLD.
75. COWS AND FOOTBALL IN CLAFLIN, KANSAS.
76. USMC PRE-MED CRUISE TACTICAL TEST.
77. MARINE MOUNTAIN LEADERSHIP AND SURVIVAL
Click below for return to: