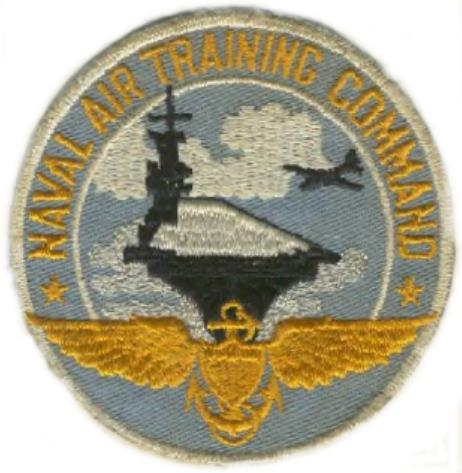 1930-1975
I, William B. Neuberg, admit that it is not likely that I was known as a "good boy" growing up. The principal put me into the dummies section in seventh grade for making a stink bomb. So, my parents sent me away to school where I flunked dormitory with another stink bomb while having the highest mark in the class in science. I resented school. In my senior year of high school, I applied for the US Naval Academy and was accepted but later declined because a test that was taken indicated that I should be a salesman. I sold magazines that summer, but had a hard time eating, so I went to a college of my parents choice. After finally graduating without honors, I applied for Naval flight training.
Rensselaer Polytechnic Institute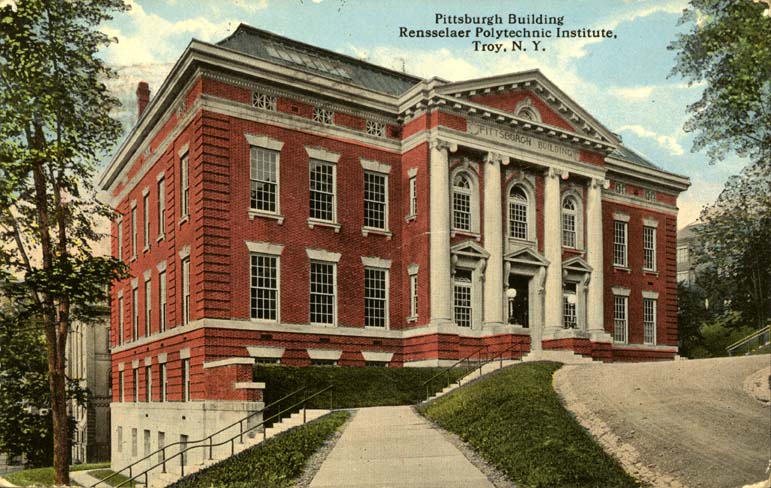 I entered the Naval Aviation Cadet program the summer after graduating from Rensselaer Polytechnic Institute located in Troy, New York. The institute was established in 1824 by Stephen van Rensselaer and Amos Eaton for the "application of science to the common purposes of life" and is described as the oldest technological university in the English-speaking world. Wickimedia reports that Rensselaer's alumni and current and former faculty represent 85 members of the National Academy of Engineering, 17 members of the National Academy of Sciences, 25 members of the American Academy of Arts and Sciences, 8 members of the National Academy of Medicine, 8 members of the National Academy of Inventors, and 6 members of the National Inventors Hall of Fame, as well as 6 National Medal of Technology winners, 5 National Medal of Science winners, 8 Fulbright Scholarship recipients, and a Nobel Prize winner in Physics. I had to work for the Chemistry degree because my father was a chemical engineer who had taken over his father's chemical importing business.
U.S. NAVAL SCHOOL PRE-FLIGHT
N.A.S. PENSACOLA, FLORIDA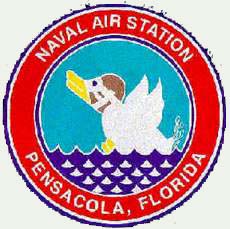 Airplanes and flying had always intrigued me and I decided to take the flight physical and try for acceptance into the Navy flight training program. I passed the Flight Aptitude Test and the flight physical and soon thereafter received orders to NAS Pensacola, Florida. Upon arrival I was assigned to Naval Aviation Cadet (NAVCAD) Class 30-54. Class 30 consisted of two units, G and H. Below is the official photograph of my class 30-54G with me as #3 from the right in the second row.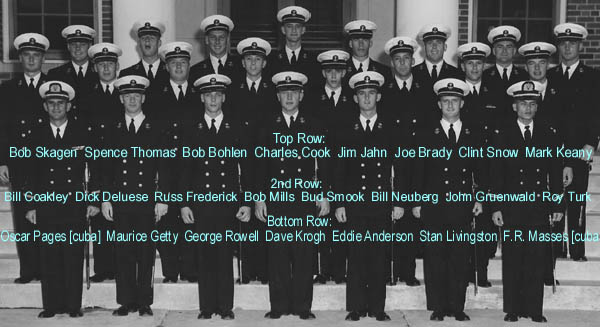 The first two weeks were probably akin to Marine Corps boot camp since we were verbally assaulted continuously during Indoctrination by three Marine GySgt Drill Instructors from previous duty at MCRD Parris Island, SC. They were rough and tough while getting us in physical shape and mentally accustomed to a strict military regimented environment yet preparing us to become officers and gentlemen. They never cursed or humiliated any of us. We were punished regularly for infractions and mistakes in performing drill or other assigned tasks. Punishment meted out was always demerits and hours marching with rifles on the parade decks or other hard surface areas on the Base, referred to as "Grinders." Awards of 2 demerits and 2 hours marching was typical.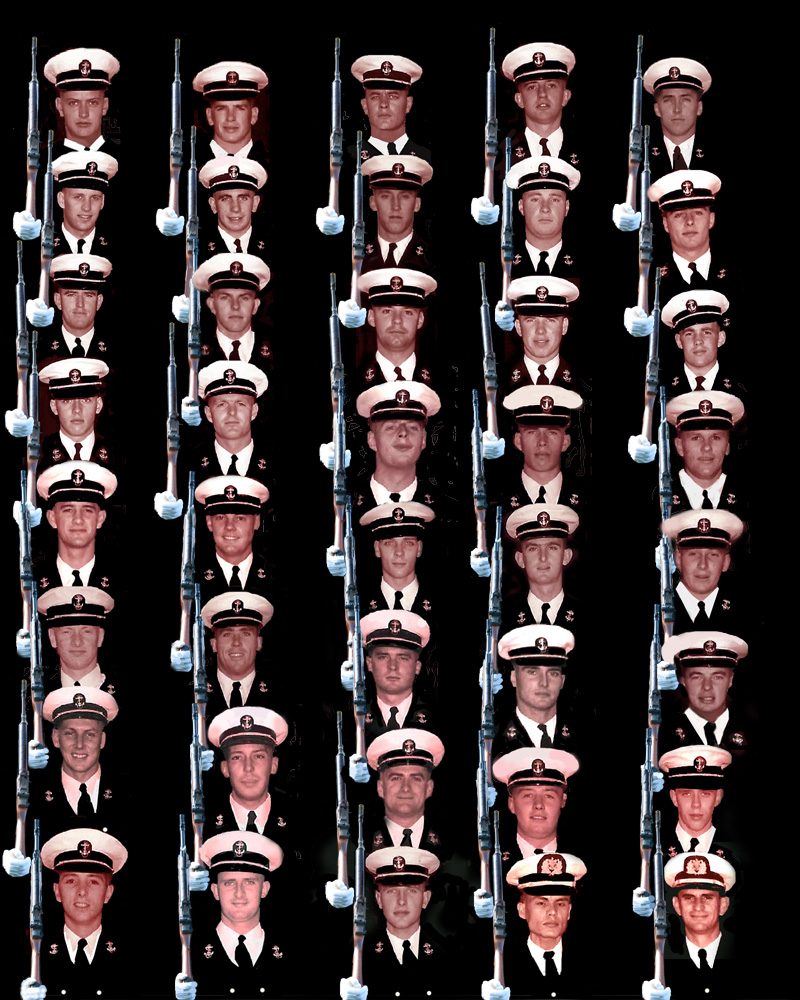 After entering the NavCad program summer of 1954, the Marines provided excellent military training starting with Gunnery Sergeants Jones and Callahan. We, cadets, were issued uniforms and told to shine our shoes and belt buckles. Somehow, marching just happened. We marched to and from classes and everywhere we were told to go. I remember Sgt. Jones telling me, "Your other left, you silly clown." We were not to be sworn at. We also attended lectures. I recall a Marine Officer stood at the lectern saying, "My name is Captain Bustard. They call me Bustard the Bastard. These are my medals" (WW-2 and Korean war). We suffered tough physical fitness training and military discipline was always paramount.
As I recall, 120 demerits would result in discharge from the program and reduction to Navy Seaman and transferred to the Fleet. I admit to spending a couple of hours marching off demerits during the 16 weeks or so of Pre-flight school. I had received no demerits or hours marching until the Navy Captain Dentist extracted three of my wisdom teeth and shortly thereafter I gave a pint of blood to gain an overnight liberty pass which wasn't allowed except for boxing in the weekly smoker or giving blood. I ended up in the Naval Hospital for a couple of days. During my absence the weekly barracks inspection found Bud Smook's name stenciled inside my Barracks Cap. The inspector gave me ten demerits and two hours marching for failing the inspection. I was told later that when section leader Joe Brady's closet door was opened stuff tumbled out on the deck. Sergeant Sterling found me once sleeping on the floor under my bunk during study hours but he gave me no demerits.
The ground school consisted of all subjects pertinent to aircraft, such as engines, navigation, electronics, weather, Morse code, etc. Military subjects and physical training were stressed daily. As indicated above, Class 30 consisted of two units, G and H. Sergeant Sterling was our class drill instructor. Each section was assigned a NavCad as unit leader who came from the Navy or Marine Corps. Joe Brady (Navy) was unit leader of "G" and Donald Cathcart (Marine) was leader of "H" section. About half of the Class were from college and the other half came from Navy and Marine Fleet Forces. Below are the members of Class 30-54-H. We had four Cuban officers in our Class 30. Two in each section. Cuba was not a Communist Country in 1954. Foreign exchange students attended NavCad and officer flight training programs. Most foreign students during 1954 came from France and England.

Sergeant Sterling always said, "Quass furty is a good Quass!" Sterling had a speech impediment which did not impede his ability as a leader. The entire class graduated Pre Flight after 16 weeks without difficulty and early in December proceeded to NAS Whiting Field for Primary Flight Training in the SNJ 'Texan' tail dragger airplane. The first flight came after bail-out training and completing the careful preflight inspection of the SNJ. Instructors would not tolerate a student pilot missing an item on the checklist. My only problem in the pre solo stage came when I wore a warm flight jacket on an unexpected warm day and the drill was to perform a steep turn stall to the right. When pulling G, which is pulling more positive pressure on the aircraft, to the left, the aircraft would flip to straight and level when the wings would no longer support the weight of the airplane--a stall. To the right it rolled inverted and the pilot had to continue the roll to straight and level flight. Somehow I didn't do it quite right and had to do it again. I was hot and sweaty and about to throw up, but I finally made it through the maneuver.
Solo flying was fun. Precision came next and then acrobatics which I really liked. Formation followed which took us from primary flight at Whiting to Saufley Field. Acrobatic refresher followed in preparation for dog fighting introduction. I drew a bad instructor. At the top of a loop, he pulled hard on the stick and not only stalled, but spun the SNJ and then left it to me to recover from the spin. After listening to his telling me how hard you had to pull to get around a loop, he gave me another chance. I braced my elbows against my chest to fight his pull on the stick and we made it. But, he gave me a below average because he had to help me get over the top of the loop. That same instructor was later taken on by four other instructors who replaced the student pilots. The instructor pilots performed all the wrong rendezvous maneuvers possible including rolling over the top of the formation. My "below average" instructor finally herded them back to the field to land. This resulted in all the wrong landing maneuvers including wheels up passes and the instructor" screaming on the radio, "I don't know how to get these guys down! Shoot Them Down!" The flight had prearranged with the tower to make a recording of the below average "screamer" instructor pilot in an effort to "square him away." I never heard what happened to the "below average" pilot but the recording went all over Naval Aviation and even into Air Force activities. The "below average" pilot had gotten a "Down" by his fellow instructors.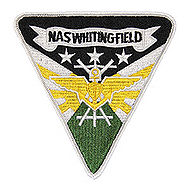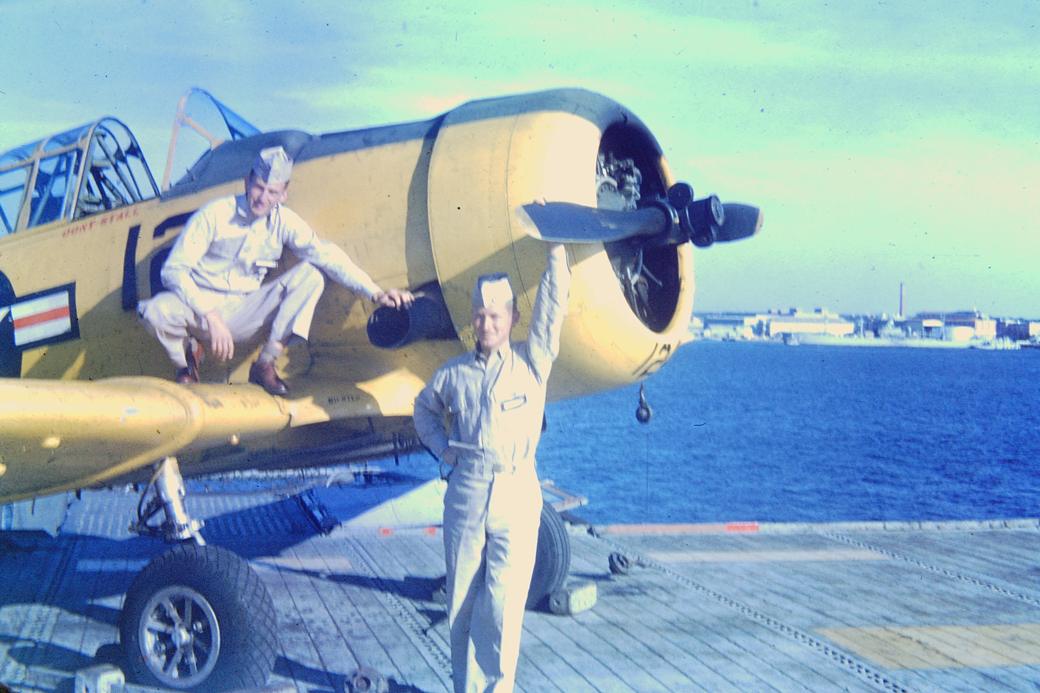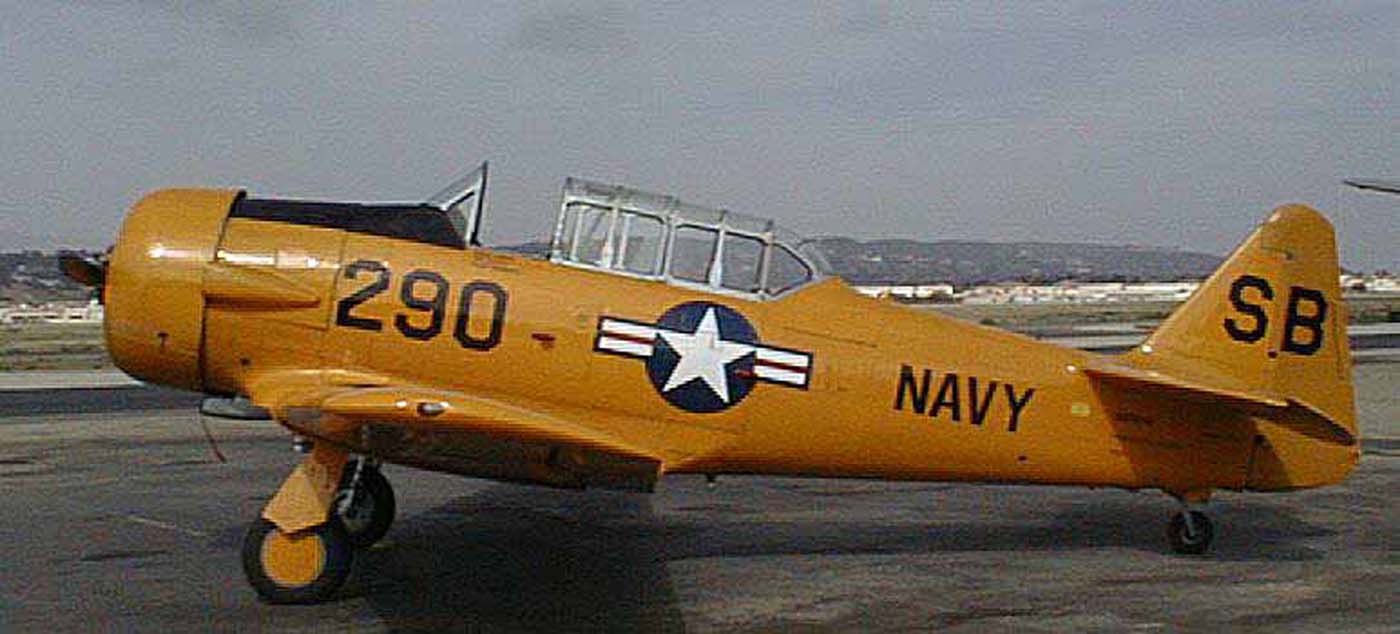 I enjoyed each and every phase of flight training and progressed rapidly through primary, formation, gunnery, carrier qualification and instruments. As it turned out, I finished Primary and Basic Flight Training well ahead of my classmates and was selected for the F9F Panther Jet Program in Advanced Training in Corpus Christi, TX. The only distraction was my untimely marriage to a Georgia girl during USS Monterey carrier qualifications. Although I completed the flight training program without difficulty and received my Wings of Gold in December 1955, two months ahead of many of my classmates, I am sure I would have been a better pilot without that distraction.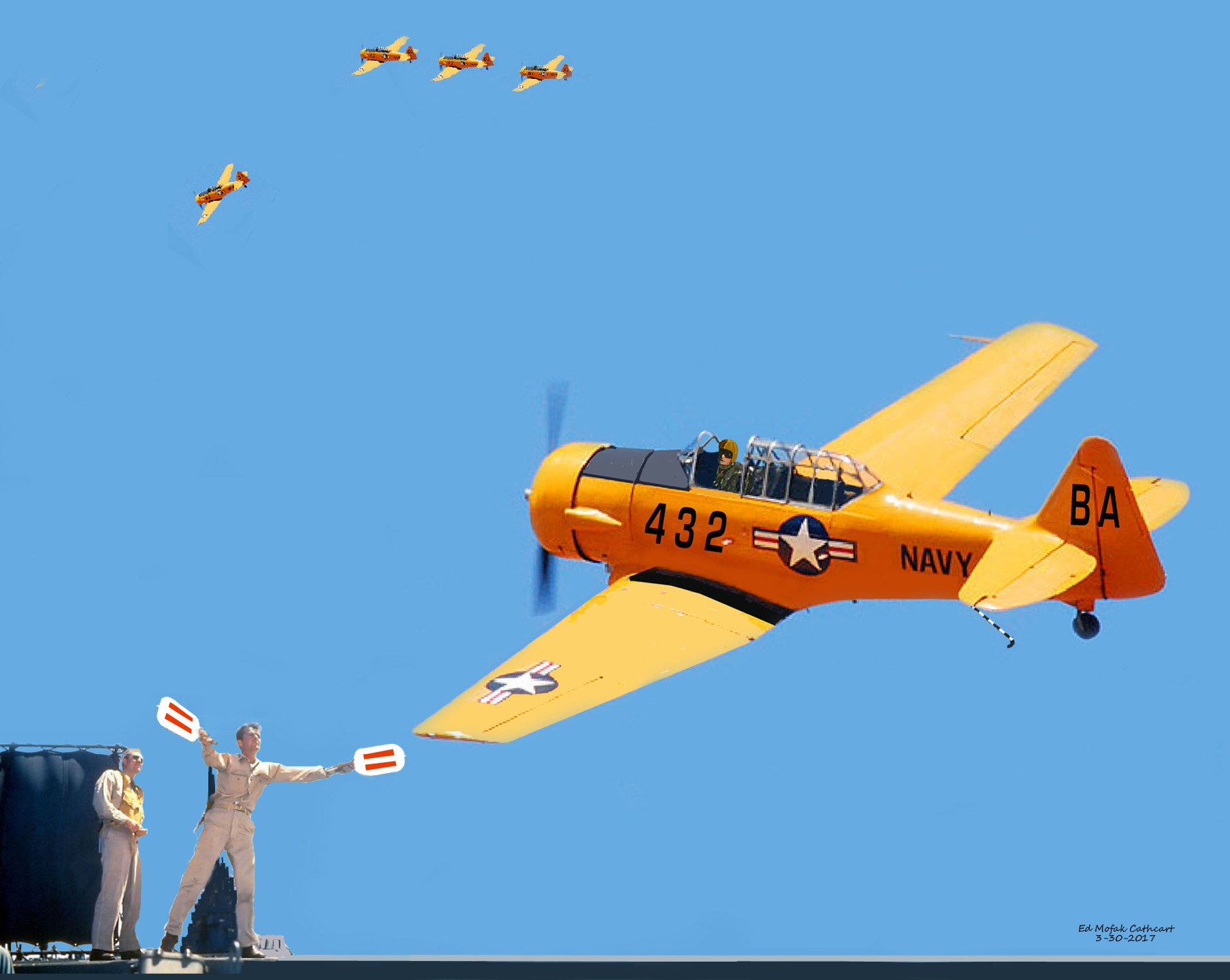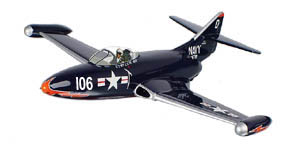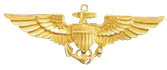 click below for Index

INDEX