Tom Miller recalls, "On 17 & 18 April 1961, Captain Timmes (OP-05 Staff) and I flew an F9F-8T (Bu.`No. 147376) to Miramar to see how the F4H-1 RAG Squadron (VF-121) was getting along. I received a call from Adm. Pirie (OP-O5) to go to Edwards and pickup F4H-1F (Bu. No. 145310) which had been fitted with some unconventional bomb rack mounts, and fly it first to St. Louis so the MAC plant could check over the installation, and then fly it to Cherry Point to put on a maximum bomb drop demonstration for the Air Force TAC Commander."
'I arrived at Cherry Point on 21 April 1961. The plan called for a maximum bomb load drop of 22, 500lb.bombs on the Camp Lejeune target range on 25 April 1961. A practice flight was flown on the 24th and the flight went off on the 25th without a hitch. However, a call was received from Adm. Pirie's office that another demonstration flight be flown on the 26th due to some other VIPs that were unable to attend the demonstration on the 25th. The flight on the 26th went off without any hitches. Following this demonstration I flew the Phantom back to St. Louis that afternoon."
Nav Tac 2 and 3 would be follow on VIP air to ground conventional weapons demonstrations on the East Coast. A scenario was developed that had CAG Bob Baldwin hitting the beach from a CV in the morning with many congressmen, dignitaries and even General LeMay viewing from bleachers on the beach. The Bullpup expert of the world came from VX-4, Point Mugu sent TPQ-10 expert Capt. Bob Norton, a company A-6 was flown down from Grumman to be loaded with 30/500# bombs on the MBRS Hal provided, all the highly developed new conventional weapons not in sufficient supply to be dropped, would be put on static display. Vincent was on leave in Laguna Beach when early on a Sunday morning he was awakened by two CHP officers and told to go directly to Edwards AFB and pick up a Company F-4 Phantom from McDonnell Aircraft. The F-4 was to have VX made MBRs on it, and was to be flown direct to MCAS Cherry Point, NC. It turned out the F-4 had so much drag from the MBRs that max mach maintained was .7 and three in route fuel stops were required.
Again Tom Miller relates the events, "In June 1961, I was on leave and was camping with some friends on a lake in southern Virginia, Two Highway Patrol officers informed me that I had an important call from Washington. The call was from Admiral Pirie's office informing me that a Marine Captain Vincent would be delivering an F- 4 to Cherry Point and I was to repeat the demonstrations that I had performed in April 1961, on 12,13, and 14 June 1961. I drove to Cherry Point and had to borrow flight clothing since all I had was camping clothes. These demonstration flights went off without any problems and to the best of my knowledge Major Vincent returned the aircraft to St. Louis sometime after 24 June since my flight log shows that I flew a demonstration flight for a senior officer at Cherry Point in the RIO's seat on the 24th of June 1961."
Vincent's division of four A-4 Skyhawks were to be flown back east from VX-5, to join up there where Hal would lead them through the Jet LABS maneuver in the morning, and the bombing demo in the afternoon with 18 250 bombs each. Tom Miller was called back by the state police who found him, to fly the F4 Vincent delivered. As we recall his first drop was 22 500# bombs. Tex Birdwell came back to fly the A6, provided by the Grumman company, and also loaded with thirty 500 lb bombs. The day before the show, with Captain Vincent in the A-6 right seat, Tex flew a practice run and dropped 30 inert 500 lb bombs. The day of the show started with a beach prep led by CAG Baldwin. Next came four A-4s in low level, did the LABS pitch up to about 33 deg. and all 18 bombs on each of the four aircraft released towards the target. The pilots had the correct wind and the bombs actually hit the target. Then a steady procession of A-6, A-4, TPQ-10 drops, Napalm, Bullpup deliveries followed. The people in the stands, including General LeMay were most impressed with what was a great day for Marine/Navy aviation as demonstrated by the talent of VX and NOTS China Lake personnel.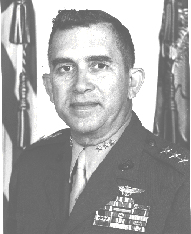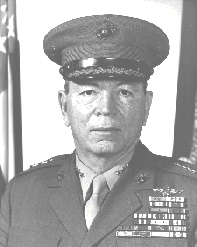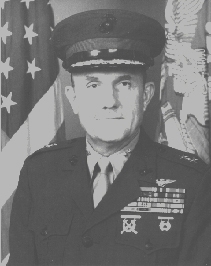 Years later Bill Fitch and Tom Miller retired as Lieutenant Generals. Hal Vincent retired as a Major General.
Back to Back We face the Past
Semper Fi
Mofak