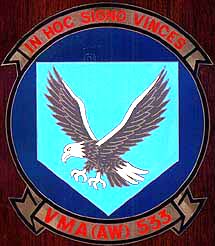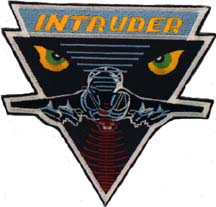 MISSING IN ACTION
1/Lt. Joseph William McDonald USMC
First Lieutenant Joe McDonald was a typical high spirited, hard charging, extroverted, can-do, will-do Gung Ho young Marine. Add to those positive traits the egotistical, self-assured bent of a Fighter Pilot and you have a highly desirable combat warrior who fears nothing and loves danger. Joe McDonald had all the attributes for success in the military profession. Add to those qualifications the fact that he demonstrated a sharp wit and a keen sense of humor made him a huge benefit to squadron morale. Joe impressed me from the moment he joined Marine All Weather Attack Squadron 533. Joe was what, in pilot jargon, is referred to as "A Good Stick."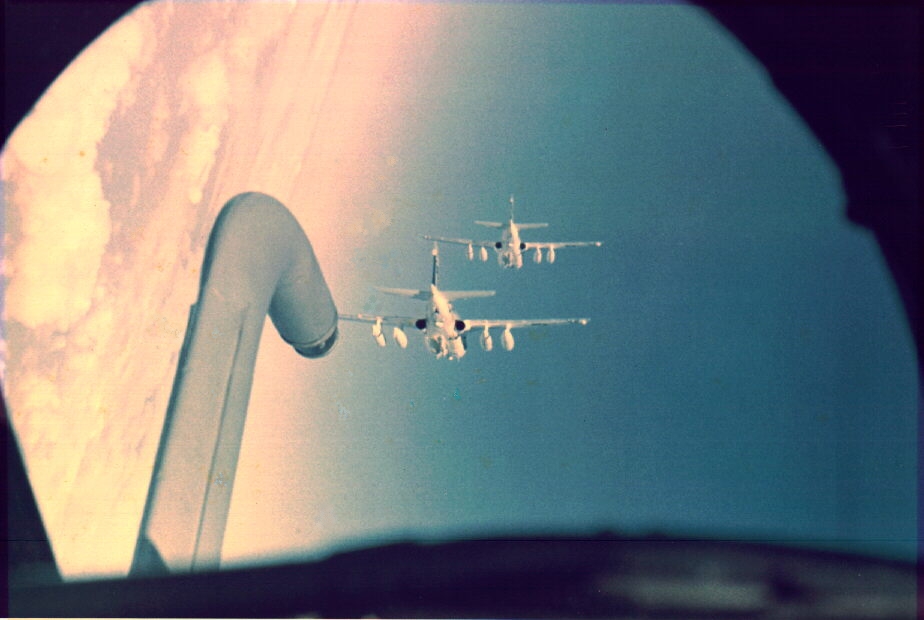 In late December 1971, the squadron Maintenance Officer, Bobby Rutledge, wanted a sick Intruder ferried from Clark Air Force Base in the Philippines to MCAS Iwakuni, Japan. He and my XO Andy Martin recommended two pilots ferry a full systems A-6 to Clark AB and ferry the sick A6 back to Iwakuni rather than have a bombardier-navigator in the right seat with no operational electronics aboard the aircraft. One pilot had to be a designated Test Pilot. I reminded Bobbie that I was a Test Pilot and would go get the plane. Joe McDonald got word that the commanding officer was ferrying aircraft BuNo 155699 to the Philippines to pick up a sick aircraft and that I was looking for another pilot to fly with me. Joe quickly volunteered for the mission. That was typical conduct for Joe. It was Christmas week. Joe was always available for any assignment regardless of how undesirable the job or how dangerous was the flight. I appreciated Joe joining me for the lengthy round trip flight of about eight hours. I knew plenty of laughs would be heard on that ferry flight.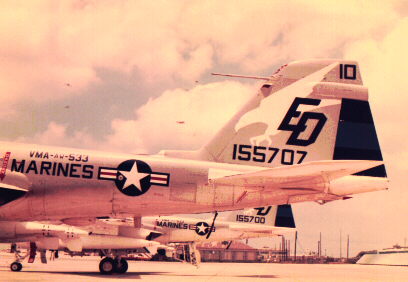 Joe and I went to the flight line and gave the Intruder a good walk around pre-flight. Satisfied with our bird, we climbed aboard and I took the left seat for the trip to P.I. We took off around mid morning on December 28, 1971 and 4 hours and 25 minutes later, we landed at Clark Air Force Base . We turned the good aircraft over to the stranded Pilot and Bombardier-navigator to fly back to Iwakuni. Then, Joe and I grabbed a cab to do some Angeles City shopping. After a couple of hours of being lurched around in the colorful and noisy Jeepnys while buying some wood carvings, we returned to Clark AB. It was late in the afternoon when we arrived back to the sick aircraft. We signed for Intruder BuNo 155702. Joe took the pilot's seat for the night flight back to Iwakuni. Joe flew a perfect flight and 3 hours and 12 minutes after take off he executed a perfect night instrument approach into MCAS Iwakuni.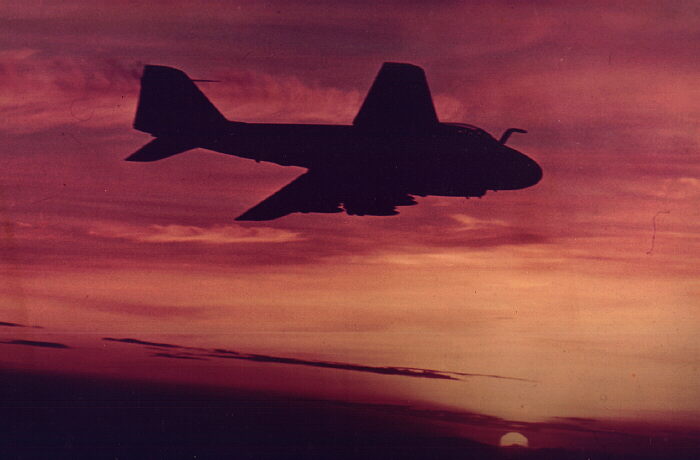 During the first six months of 1972, the Night Hawks of 533 were tasked to provide two aircraft and two air crews on Temporary Additional Duty (TAD) to VMA(AW)-224 aboard the carrier USS Coral Sea. I asked for volunteers and Joe McDonald and Ben Moody stepped forward for combat carrier operations in double "harm's way." Carrier operations are inherently dangerous and coupled with flying combat missions, the crew was in daily double jeopardy. I could not have sent a more confident, resolute and courageous flight crew than Ben Moody and Joe McDonald. Ben had flown with me as my Bombardier-Navigator on many flights. He was highly competent and technically proficient in all aspects of every piece of avionics and fire control in the A6. VMA(AW) 224 got a superior flight crew to conduct carrier combat operations.
On 3 May 1972, the Night Hawks received a classified message that Joe McDonald and his Bombardier Navigator for that particular sortie, David Beryl Williams, had failed to return to the Coral Sea following completion of a bombing mission northwest of Dong Hoi, North Vietnam. Both crewmembers were listed as Missing In Action (MIA). Days and weeks passed with no news of sightings or capture. Soon 30 days had elapsed and the next of kin (NOK) had to be notified again of Joe McDonald and his MIA status. We had to assume Joe was not coming back. His personal affairs had to be put in order and his personal effects sent to his grieving wife. Letters to the next of kin were the most dreaded aspect of War from the Commanding Officer's point of view. The job has to be done and our American citizenry expect such respect, human understanding and sympathetic attention at the time of casualty or loss of a loved one.
I sent the following letter to Joe's wife:
~~~~~~~~~~~~~~~
2 June 1972
My Dear Ellen:
On behalf of the officers and men of Marine All Weather Attack Squadron 533, I extend our most heartfelt sympathy at this time of your great sorrow and uncertainty. If it is any measure of comfort, we of the Hawks were deeply saddened by the untimely news of Joe's failure to return from a 3 May combat mission over North Vietnam. It is indeed unfortunate that Joe is still missing and no new developments regarding his status have been discovered. Rest assured, we will immediately advise you of any enlightening information that is encountered.
Joe's personal effects have been inventoried by friends and are being shipped to the Marine Corps Personal Effects and Baggage Center, Marine Corps Base, Camp Lejeune, North Carolina. You may have Joe's personal effects forwarded to you by writing to the Commandant of the Marine Corps (Code DN), Washington, DC 20380. Efforts are also underway to close out his bank account and terminate other routine administrative functions associated with checking out of a military installation. Pertinent items will be sent to your address.
Joe McDonald is a friend of everyone he comes in contact with. His pleasing personality and exceptional good humor made him a major contributor to the high morale and the Gung-ho spirit enjoyed by this squadron during his period of assignment. Joe personally flew with me on several occasions and demonstrated himself to be an outstanding officer and a very talented aviator. On one occasion, together, we ferried a sick aircraft from Clark AB, Philippines to MCAS Iwakuni, Japan. He volunteered for such duties, fully confident in his ability to successfully complete a difficult task and because it is Joe's nature. He is enthusiastic in his approach to his job and life and knows no fear.
This squadron was tasked to provide two aircrews to augment VMA(AW) 224 aboard the USS Coral Sea. Joe was quick to volunteer and eagerly looked forward to the excitement of carrier operations and the opportunity to serve his Country in combat. We have looked forward with eager anticipation to the day Joe and other Hawks of VMA(AW) 533 would return to their parent unit after serving the period of temporary additional duty aboard the USS Coral Sea. We will continue to do so.
It is regretted that more consoling information is not available at this time. If I may be of any assistance to you, please feel free to contact me.
Assuring you of my Sympathy,
I remain,
Donald Cathcart
Major, U.S. Marine Corps, Commanding Officer
~~~~~~~~~~~~~~~~~~
THE FATEFUL DAY--May 3, 1972.
The official information available on the Intruder combat loss indicates that Joe McDonald was the pilot of A6 BuNo 155709 and was the wingman on a two plane A-6 day bombing strike on a bridge northwest of Dong Hoi. The flight had completed the runs on the bridge and were heading for the Tonkin Gulf at low altitude and high speed. Joe had called off Target from his last bombing run and also told his leader that he had him in visual contact. The flight leader reached the gulf of Tonkin and when outside the range of anti aircraft fire turned into a port orbit to look for his wingman. Joe was not in sight nor did he answer any further radio transmissions. Search and Rescue (SAR) was initiated but no trace of the aircraft or crew members was found. The final report that I have indicates that both Joe McDonald and David Williams have in recent years been designated killed in action (KIA). However, only the remains of David Williams were recovered and identified. The confirmation of David's remains was made on October 26, 1989. My latest information still has the loss of Joe McDonald's Intruder as by unknown cause.
Ben Moody provided the following information about Joe.
"Joe was a great guy and a very good friend. We were roommates on the Coral Sea in a two man stateroom under the Port Catapult. It was extremely noisy during air ops so we would try to be elsewhere during launches. The room was very lonely after losing Joe. Especially in the evening as I would look at Ellen's pictures on his desk. What a tragic loss! I will always remember Joe's robust and positive spirit. The last time I saw him, he was on our Starboard side as we aligned our INS. He pulled out of the chocks first to take position for the catapult, and I'll always remember his spirited laugh and wave as he taxied out of his spot. We were assigned separate target missions that day, so I never saw him again."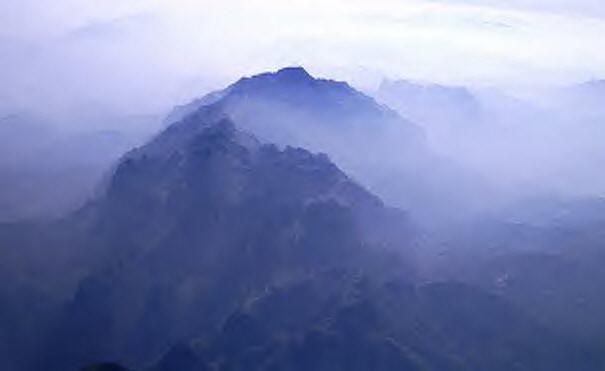 Visibility in the Tally Ho North Vietnam Route Pack One region was reduced due to haze and clouds. The potential for a midair collision between friendly aircraft operating low level at speeds up to 500 MPH existed at the time of the loss. My personal theory is that during the high speed exit of the target, Joe collided with an Air Force Phantom that was lost about the same time, on the same day, in the Dong Hoi target area. Since neither aircraft or crewmembers made a radio transmission at or during the time of each loss, no pilot reports or other supporting evidence was available to confirm or refute the possibility of a midair between the two strike aircraft from separate Services.
Joseph William McDonald
Major - promoted while missing
US Marine Corps
Born---December 17, 1946
Missing - May 03, 1972
Pilot - A6A Intruder
Air Loss -- North Vietnam
Declared 'died while missing' February 26, 1980
Body not Recovered
The Wall -- Panel 01W---Row 012
~!~
Hallelujah! Hallelujah!
Throw a nickel on the grass, save a fighter pilot's ass.
Hallelujah! Hallelujah!
Throw a nickel on the grass and you'll be safe!
Well, I'm cruising down Red River, doing six-and-twenty per
When a call came from the Major, " Oh, won't you save me, Sir!
Got two big flak holes in my wings, my engine's out of gas!
Mayday! Mayday! Mayday! Got six MIGs on my ass!"
Hallelujah! Hallelujah!
Throw a nickel on the grass, save a fighter pilot's ass.
Hallelujah! Hallelujah!
Throw a nickel on the grass and you'll be safe!
"RIP Warrior Joe! Hand Salute! ..... Two!"
Mofak
Back to Back We Face the Past
Donald Cathcart, LtCol USMC Retired