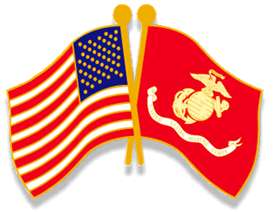 On the Gridiron of Southern France
.......or "No Place For a Rookie Quarterback!"
Several days ago Big Ben Roethlisberger, the quarterback of the Super Bowl Champion Pittsburgh Steelers, almost killed himself riding a motorcycle without a helmet. This incident caused me to flash back to the days of yesteryear, when yours truly almost killed himself playing football without a helmet. This is the story of my Big Ben Moment.
As you know from reading previous T.I.N.S. tales on this site, the 3rd Battalion, 8th Marines was afloat as Landing Force Mediterranean (LANFORMED) from November of 1970 until May of 1971 under the command of LtCol Wesley (Duff) Rice. I commanded India Company during this deployment. The workup period for a battalion landing team prior to a six-month Med deployment was an intense time of training, squaring away unit administration and logistics, tactical tests and inspections.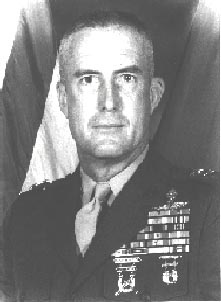 MajGen "Duff" Rice, USMC (Ret.)
Often any pre-deployment slack time was occupied with sporting activities. In India Company's case, the activity was flag football. We worked up a tournament bracket with each of the rifle platoons, the weapons platoon, and the company headquarters fielding a team. Over the period of several weeks the games were played on the lawn in front of the India Company barracks. I can't remember who won the tournament after all these years, but I do remember that 2nd Platoon and the company headquarters played a particularly hard fought game and that there was bad blood between the two afterwards as a result. A grudge rematch was in the making. But before we could play another game, the bow doors on the USS Terrebonne Parish (LST-1156) slammed shut on India Company at Morehead City and BLT 3/8 headed for the Med.
The company headquarters had some real talent. The XO, 1st Lt. Mike Brock, had played college football. The Company Gunny, Dick Duenow, had played in Junior College, and was the most physically imposing and strongest individual in India Company. The First Sergeant, Ernest Bradford was short, wiry and fast and posed a threat in spite of his age. Plus the younger members of the headquarters were full of piss and vinegar like most Marines. Although I had been a lineman as a high school football player, I designated myself as quarterback. There were other more talented people for that position, but it was my company and I was going to be the QB…a really stupid choice as it turned out. To find out why, read on.
Second Platoon had talent as well, including the platoon leader, 1st Lt. Rich Jeffery, his radio operator LCpl "Moose" Armstrong and one of his squad leaders, Cpl King. The platoon sergeant, SSgt Gaines, was an older, dignified gentleman who had enough sense not to take the field. Gaines was our ace-in-the-hole for battalion softball in that he was a premier fast pitch softball pitcher, but made his contribution from the sidelines for this "sporting event".
The grudge match was going to happen at some point during the Med cruise, but kept getting put off by other events when we were ashore for training or liberty. In April of 1971 BLT 3/8 was ashore for liberty on the French Riveria. All of the ships except the Terrebonne Parish were at Nice. The T-Bone, as she was called, was tied up in Villefranche, a small scenic town about 10 miles from Nice and close to the Principality of Monaco. It was Easter weekend and the time had come for the rematch. We located an empty soccer field not far from the fleet landing and scheduled the game for Saturday morning.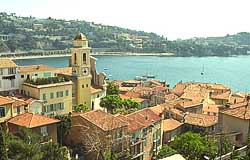 Villefranche-Quaint, Old and Just Right for a Rifle Company
Things were heating up and insults were traded, bets were placed, and the entire company was getting fired up for the big game. As the bad blood between the teams grew, we decided that the game would be not be flag, but regular tackle football. The fact that our only equipment was a football did not deter us. We were, after all, Marines and could do anything.
2nd Platoon kicked off to start the game. On the first series I called a roll out pass. I was rolling to the left when my blocking broke down and Cpl King, a big, strong kid, got his arms around my ankles and stopped me in my tracks. I was still standing when "Moose" nailed me at full speed at about chest height. I went down hard on my left elbow with "Moose" on top of me. It was obvious that my arm was broken from the impact with the ground. "Moose" took one look at the arm and said, "Oh, sir, I'm sorry".
Doc Larson, the company Chief Corpsman and wide receiver on the headquarters team, came to my rescue and strapped the arm to my body as best he could, and ordered me taken to the flagship in Nice. He loaded me up in a Navy pickup truck and off we went. Being Easter weekend the roads were jammed and it took forever to cover the 10 miles from Villefranche to the fleet landing in Nice. To stanch the pain Doc gave me a 12 oz. glass of cognac. By the time we arrived at the fleet landing I was feeling no pain. The flagship, USS Chilton (LPA-38), was anchored out so we had to take a liberty boat from the pier. The sea was choppy making the transfer from the boat to the accommodation ladder tricky. My imbalance from the broken wing and the cognac didn't help.
I finally made it to sickbay and the battalion surgeon, Lt Kaplan, was busy putting a large cast on my left arm. I was lying there with my eyes shut when something stirred above me. I opened my eyes and there was Duff Rice. He said, "That was a pretty rough touch football game, wasn't it, Captain?" I replied that it wasn't a touch football game. I think he then called me an asshole, or some other such appropriate nom-de-guerre. When I finally had the cast on and was able to leave the treatment room I saw four or five other India Company Marines in the waiting area having been medevac'd from the game. I could see the "Judgment" rating on my fitness report take another click to the left. This after Dan Phipps and I were robbed in Naples (see T.I.N.S. tale "Adventures in Mediterranean Cuisine" on this site).
Headquarters ended up winning the bloodbath 7-0 after racking up an impressive list of casualties. Gunny Duenow took over as quarterback after I was hauled off and led the team to victory, probably by just running over people. I was medevac'd to the Naval Hospital in Naples for further treatment, and rejoined the battalion in Livorno, Italy just in time for our transit back to Camp Lejeune.
If I hadn't been a rifle company C.O. and Duff Rice didn't like his company commanders to be aggressive enough to knock heads in a football game without any pads or helmets, God knows what the outcome of this story might have been. It could have been my head instead of my arm, but then nobody would have noticed any difference. But there is a moral to this story…pro football players shouldn't ride motorcycles without a helmet, and 32-year old Marine Captains shouldn't play football; with or without a helmet, no matter how aggressive the battalion commander wants you to be.
Just another adventure from the Mediterranean.
Semper Fi,
Dirck Praeger sends