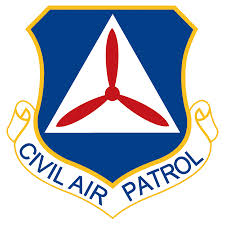 BOB & ZACK MOSLEY GET
CONGRESSIONAL GOLD MEDALS



March 28, 2015 was certainly a memorable day for me and my Saintly Wife Angel. Colonel Bob "Rapid Robert" Mosley USAF (Ret.) had invited us to attend a Civil Air Patrol ceremony as his guests where he was to receive a Congressional Gold Medal. We were proud to have been there with him as he was honored along with a dozen or so other Floridians who flew Atlantic Coast Patrols as members of the Civil Air Patrol during WW-2. Bob and his brother Zack flew CAP patrols in an assigned area between Palm Beach and Cape Canaveral and searched for German Submarines, suspicious activity and survivors and bodies while performing the patrols. One woman WW-2 CAP pilot sat at our table. She didn't look old enough. Her name is Shirley Whitehouse. She was one of four women who flew the Coast Watch missions during the War. I had forgotten to bring my camera and Shirley loaned me one of her cameras so I could get photos of the special occasion. Shirley also downloaded the photos, reduced them to email size and sent us copies of the photos via email and postal mail so Bob would have a record of the historic event.
Bob left the Civil Air Patrol (CAP) and joined the Army Air Corps where he flew the A-20 Havoc and the A-26 Invader attack aircraft on low level bombing and strafing missions from New Guinea in the South Pacific, throughout the Philippines, Formosa, and then on to the recaptured island of Okinawa. From there Bob flew the last missions of the war against Japan itself. During that time in the war, the Atom Bomb "Little Boy" was dropped on Hiroshima, southern Honshu, Japan on 6 August 1945 and three days later the Atomic Bomb "Fatman" was dropped on 9 August 1945 on Nagasaki, Kyushu, Japan, 180 statute miles south of Hiroshima. Bob was strafing the city of Kushikino about 70 statute miles south of Nagasaki at the exact same time that "Fatman" was being dropped on Nagasaki. Bob was also bombing Kumamoto, Japan, 30 miles to the east of Nagasaki, about noon on 10 August 1945, the day after the Atomic Bomb "Fatman" hit Nagasaki.
Bob flew his required number of combat missions for his Pacific tour upon the completion of his 53rd combat mission with his squadron by once again attacking the large city of Kushikino on 12 August 1945. Bob's last mission turned out to be the last combat mission for every member of the Fifth Air Force as well. The War was over!
Bob was released from active duty after the war and went to work with Zack drawing the art for "Smiling Jack." I was chided by Bob's friend, Navy Captain Nick Nickerson, for omitting his favorite WW-II comic strip "Buzz Sawyer." Yes, Nick. There were 4 WW-II Aviation comics strips.
When the Korean War broke out, Bob Mosley was recalled to active duty and was assigned to the A-26 Invader squadrons flying night, all weather patrols against the North Koreans and Chinese. After Korea, Bob remained on active duty as a Experimental Flight Test Pilot at Edwards AFB and later was sent to Vietnam where he became "Hillsboro" airborne TACC controlling military air strikes in North Vietnam and Laos. Certainly you can perceive what a hero Bob has been during his life. After retiring from the Air Force Bob worked with NASA on Cape Kennedy where he flew hundreds of hours tracking, evaluating, supervising and recovering space projects like Apollo.

Rapid Robert has been my good friend for many years. He has a special page on my web site with great TINS Tales about his life in and out of the USAF. Bob is a Daedalian, Experimental Test Pilot member, Quiet Birdman, etc., and still regularly attends the monthly Melbourne Hangar QB meetings as the most senior, active, Quiet Birdman in the World. Bob's web pages are at http://www.mofak.com/Robert_L._Mosley.htm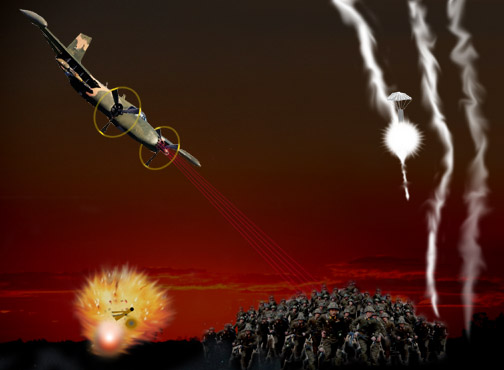 One particularly rewarding combat mission Bob flew in Korea was on the night of 10-11 June 1952. Bob flew his A-26 Invader on a typical night support mission in response to an emergency call and killed 250 North Korean communist soldiers caught at low tide between the mainland and the island. The Invader aircraft's twelve 50 Caliber machine guns and several 250 Lb GP bombs wiped out half of the estimated 500 communists. In addition to the 250 body count, Bob and his two crew members destroyed an artillery position, a communist command post, several mortar positions and stopped the invasion. What a mission!! Bob admits the flight was his most productive mission of all his military flying years.

Bob accepted the Congressional Gold Medal for his brother Zack since Zack's daughter was too ill to attend the ceremony. He walked out a two fisted gold medal recipient. Bob is 92. His wife Carole was also too ill to attend the ceremony with Bob. We consider ourselves fortunate to have been with him on another big day in the life of such an Outstanding American Hero.
Mofak
Donald E. Cathcart