I discovered Trader Jon's bar like all other Naval Aviation Cadets who passed through Pensacola, Florida in route to their Navy wings of gold after Martin Weissman, a.k.a. Trader Jon, opened his waterfront bar on South Palafox Street in 1953. Trader Jon had been a paratrooper during WW-II and was an aviation enthusiast. As Pre-Flight NavCads, we were not granted overnight liberty, which meant doing a lot of sidewalk slapping and bar hopping in a short number of hours. We abused our bodies, fogged up our minds and emptied our wallets in record time on each off base venture.

Cinderella liberty time--Clint Snow and I stopped at the Town Pump, later referred to as the town dump, and watched the strippers writhe and grind to trumpet and sax music while drinking a couple of beers. Clint was at the maximum cadet program age of 25 while I was barely 19. Any warm body with money could buy adult beverages and cigarettes in northwest Florida. For that matter, I was never asked for an ID anywhere in the South.

We bar hopped up Garden, past the famous San Carlos hotel and then down Palafox. A couple of hours later we arrived at the huge oaken door with a rustic sign that boasted "Trader Jon's." Shoving the door open we found a dimly lit expanse of dance floor and bar that smelled like sweat socks and beer but was crowded with cadets and smiling, giggling lovelies. A fishing net covered the entire ceiling with all manner of flying artifacts packed inside. Ailerons, tails, parachutes, flight suits, hard hats, and wind socks were amongst the paraphernalia easily recognized. A jocular, affable, and robust but balding middle aged man welcomed us to the bar with a beaming "What will it be mates?" The atmosphere was perfect for aviation oriented young men harboring a pent up eagerness for fun and frolic with obliging wimminz. Thus Trader Jon's became my favorite off-base loiter until I received my wings eighteen months later. I revisited the tavern at every opportunity during my 24 years in the Marines.

The Vanguards, a musical trio, circa 1959-1960 were typical entertainment enjoyed nightly at Trader Jon's. We thank Vanguard Barry Kinder for providing this historical flyer of three eager young men performing their best "Doo Wop" music for the spirited patrons of Trader Jon's. Yes, we remember it well. Thanks Barry!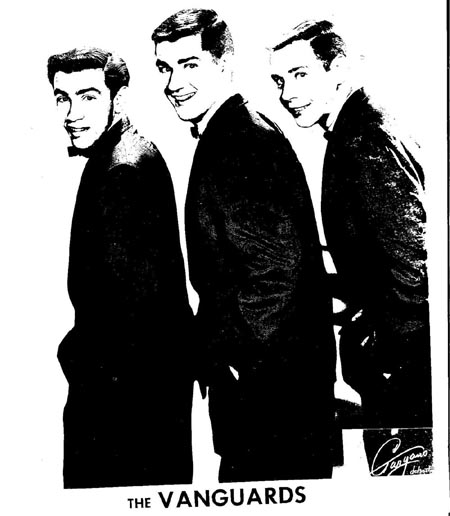 One of the strongest recalls I have of liberty at Trader Jon's was the events of the night before I was winged. Pete Werner, Milt Meigs, and I had spent the entire day talking to Trader and sipping wild concoctions like Singapore Slings and Hurricanes in preparation for our graduation ceremonies the following morning. We had just finished filling the banners with bullets during gunnery while operating that beautiful flying machine, the F9F-2 Panther jet, in VT-206 at Sherman Field. We were on Cloud Nine after successfully completing the Navy Flight Program.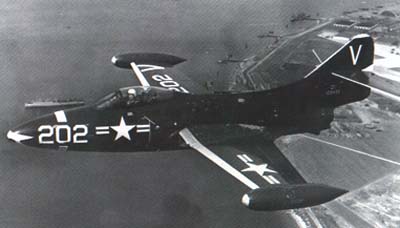 Late in the afternoon, about cocktail hour, two spit-shined and spiffy second lieutenant Marines right out of Basic School at Quantico, VA, entered and sat down at the end of the bar. Trader Jon welcomed them and they told him of just driving down from Quantico. Seems they wanted to see Trader Jon's before checking into the Base. The Bar was noisy with the three of us receiving crotch keys the next day making most of the racket. We had been loud and boisterous all afternoon and continued to laugh, shout and sing songs like, The woodpecker's hole, Mary Ann, Cool, and Spin, Crash, Burn and die. We were happy drunks celebrating and not deliberately trying to bother anyone. The Marines considered us obnoxious. "How about holding the noise down over there," they shouted a couple of times. Finally, one of the Marines yelled over to us, "If you can't hold your liquor, why don't you leave?" Milt was small in stature but big in words. Milt told the guys to try throwing us out. That livened up the Bar! Those brand new Jarheads had so much green smoke pumped up their posteriors at Quantico that they were convinced they could kick butt on the whole world.
Trader Jon tried to soothe the situation but no one was listening to him. It was a serious argument between two Marine grunt gold bars and three new Naval Aviators. The two Marines were on their feet demanding that we go outside and settle the argument. If we wouldn't leave peacefully, they were going to force us to leave by kicking our asses. Trader pleaded with us to ignore the new guys. But, it was now a manner of honor. We decided to go out the back door and fight in the small dusty courtyard. Pete would fight a slightly larger LT and when it was over, I was to fight the other LT. Nearly in tears, Trader went out the back door with us while he begged us not to fight. He was obviously upset and never gave up in his efforts to stop the confrontation.
The fight started with both Pete and the LT swinging and landing punches. Then, Pete landed a right cross that caught the LT off balance. The LT crumbled heavily on one leg. The leg broke with a loud "Whop." It was sort of like the sound of a mortar round landing in a rice paddy. Trader Jon was already wailing, but with the breaking of the leg, he visibly cried large tears. Quickly, he was kneeling beside the downed Marine consoling him and apologizing for the incident. We felt worse about upsetting Trader than we felt about the poor guy's broken leg. The broken leg ended our desire to fight. We returned to the Bar and called for a meat wagon to take the injured Marine to the Navy Hospital. After that we spent the rest of the evening cheering up Trader Jon while sobering ourselves up. The Marine LT was a sport about it and told the Navy that he had accidentally fallen down and broken his leg.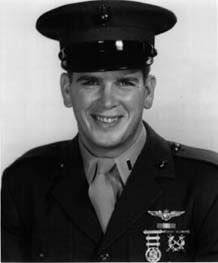 The following morning Pete, Milt and I stood at attention in our Class A uniforms with gold bars and received our precious wings of gold. Pete and Milt as Navy Ensigns and me as a Marine Second Lieutenant. Later in the day, I departed Pensacola for my first duty station. I was leaving jets to fly Able Dog Skyraiders at NAAS Edenton, NC. About 18 months later I met a newly designated Naval Aviator first lieutenant Marine who was checking into Edenton Air Station. I recognized him as the Marine LT whose leg had been broken in the first couple of hours after his arrival in Pensacola. I served with both of those Marines in my Marine career and we sometimes laughed about that fateful night before I was winged and before they started flight training.
Trader Jon was an Icon of Naval Aviation for nearly 50 years. Thousands of flight students were welcomed and encouraged by Trader Jon. I know of no Navy flight students or Naval Aviators who did not love and respect Trader Jon. He was a best friend, brother, and father to all of us and we cherish the fond memories of our time with this kind, gentle, smiling, doting parent who was such a devoted, enthusiastic monument to Navy Flight Training.
God Bless Trader Jon!
Hand Salute!...............Two!
Clink!..... Glug!..... Smash!
Mofak
Back to Back We Face the Past
Donald Cathcart LtCol USMC Ret.